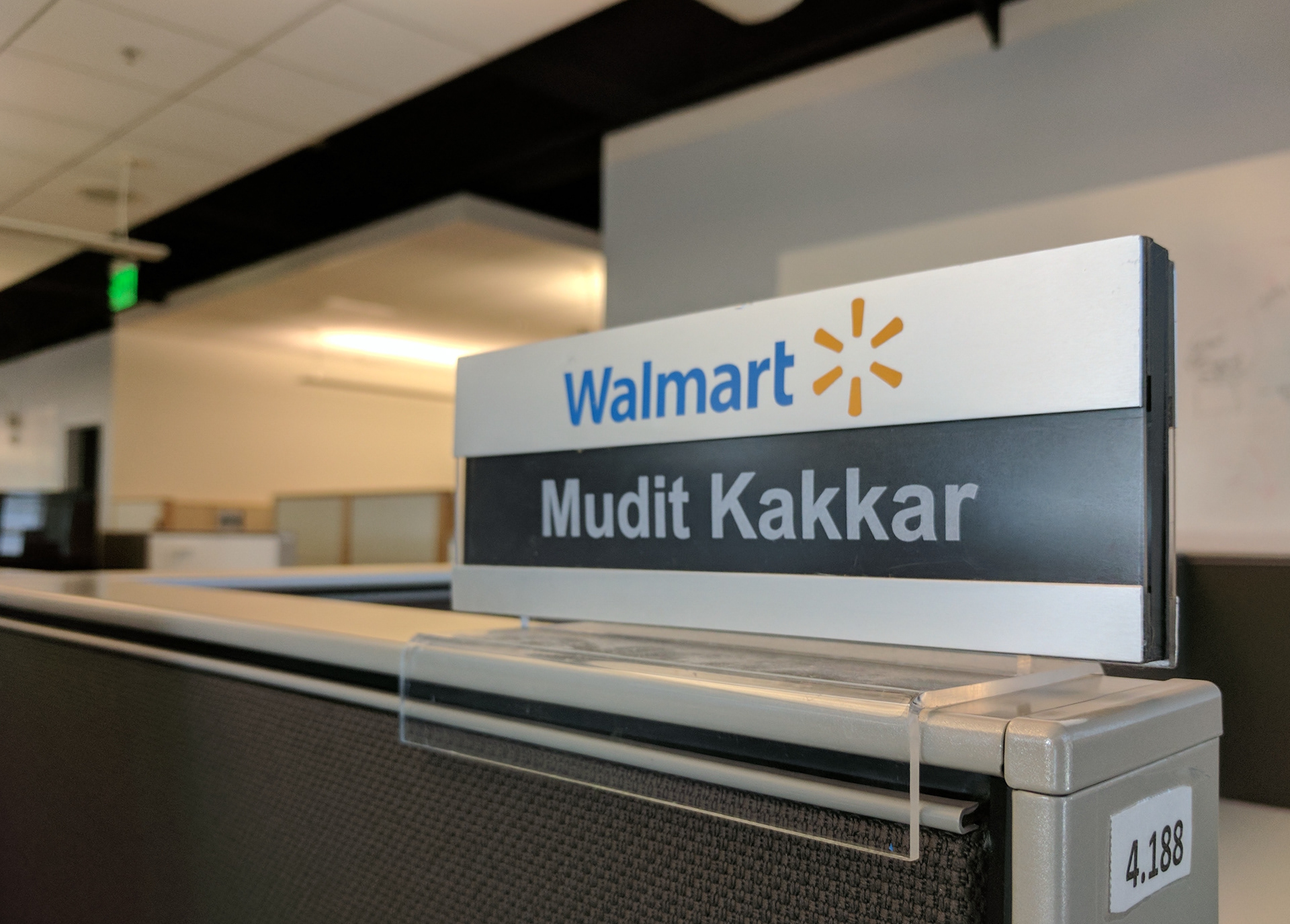 The ability to quickly reorder daily essentials had been a huge hit with Walmart customers. Since the customer had purchased these items previously, these are likely easy to recall and require little consideration when reordering.
Our hypothesis: How might we increase the density of these items on a mobile screen to tap into this behavior and enable rapid building of carts?
A densely packed grid of item which more than doubles the items the user could see in the previous design. Since this was meant to be an experiment, we wanted to test it on one channel–the mobile app–before implementing it elsewhere.
Since this project is currently under NDA, I can't share my designs but would be happy to talk about them in person.
The largely successful 'Reorder items' experience had been shipped after rigorous research and carefully considered decisions. Increasing the item density on the same interface was meant to be a quick A/B test–an inexpensive experiment–which did not entail prior qualitative research. 
My challenge was to design a more dense grid of items that could be built with minimal development effort and tested easily.
After looking at the current interface, I began to sketch designs for varying densities. Since a majority of Walmart's customers still use iPhones with 4-inch screens, I wanted to begin with that and scale it up to bigger screens later.
Initially, it seemed like a 4 column layout might work well but after factoring in WCAG guidelines for accessibility, that quickly began to seem like a remote possibility. So I designed a version where users could use gestures to add products to cart, which also satisfied the guidelines even on a 4-inch screen. However, since this was supposed be test, we couldn't invest a lot of time in building something that didn't exist yet–in this case, gestures.
It was becoming hard to significantly increase the item density keeping the constraints in mind. After discussing with senior product managers and design directors, we decided for the purposes of this test to go directly to screens of 4.7" and see how shoppers respond.
I delivered a 3 column grid that more than doubled the items that the user can interact with in the current experience. This interface was A/B tested only after my internship was over. While it did not get shipped, the encouraging results of the test informed future design explorations at Walmart Labs.